Mô tả
Dòng bia kết hợp hương vị malt từ Anh, hoa houblon từ Đức và Sả tự nhiên
Việt Nam. Trải nghiệm đầy thú vị và bất ngờ, tươi mát và độc đáo.
ALC. 5%, IBU: 12-18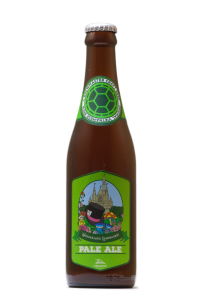 Câu chuyện về tên: Đây là dòng bia mỗ tả được sự cân bằng hương vị bản địa
miền nhiệt đới "sả" độc đáo, và các nguyên liệu truyền thống đã có hàng ngàn
năm nấu bia như malt, houblon và men.
Lemongrass has a taste in a class of itself. Its described as citrus flavors
mixed with mint. These combinations are per- fect for a hot day.
ALC. 5%, IBU: 12-18